Steve Holland - Gold Coast Photographer - Mobile: 0408781191

Steve Holland has been capturing images and recording moments in his extraordinarily diverse career as a professional photographer for 35 years.

Covering news and sport for The Sydney Morning Herald, The Sun Herald and The Melbourne Age throughout his career, Steve also spent 20 years as a freelancer for The Associated Press (AP) and counts national magazines, the UK press, public relations firms, private businesses and government agencies among his happy clients.

His years of experience in photographing international sporting events, like The Australian Open (for 20 years running!) the Olympics and the America's Cup have given Steve his amazing ability to capture that priceless moment. His photos reveal impeccable attention to detail, whether its an evocative portrait or a celebratory shot of a winning athlete.

Steve's photos have been published in most international and national newspapers and magazines, as well as in his book "Australians: the people and their stories", published by Simon and Schuster.

If you're looking for someone to take the picture that's worth a thousand words, then Steve is available for assignments and commissions.




Age:53

1982. Four year cadetship with the Sydney Morning Herald. 1986-2007 Freelance for Associated Press of America and Fairfax Newspapers.

2007-2008 Freelance for Reuters and Fairfax Newspapers

2008-2009 Associate Lecturer Griffith University in ePhotojournalism

2009-2016 Freelance for Gold Coast City Council, Griffith University and The Project Group

2011-2016 Established and operated "The Photo Course" on the Gold Coast

Major Jobs Covered

1986. Six months America's Cup, Fremantle .

1988-2008-- Australian Open Tennis, Melbourne

1988-89-90--Wimbledon Tennis, London.

1990-- French Open Tennis, Paris.

1986 &1990 & 2002 Edinburgh & Auckland & Manchester Commonwealth Games.

1988 Seoul Olympics

1988 --Royal Tour of Australia By Charles & Diana.

1989-2008. Australian Grand Prix, Adelaide & Melbourne.

2000 Book by Steve & Robyn Holland- Australians.

2000 Sydney Olympics

2002 British Open Golf Scotland

2002 Ashes tour of Australia

2003 World Cup Rugby Australia

2004 England Rugby Tour New Zealand

2005 Lions Rugby tour New Zealand

2006 Commonwealth Games Melbourne

2006 Asian Games Torch Relay

2006 Ashes tour of Australia

2007 Rugby World Cup France

2008 Olympic Torch relay

2014 Official photographer G20 in Brisbane
​
2016 Australian Open Tennis for Reuters



Powered by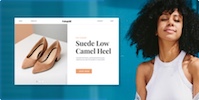 Create your own unique website with customizable templates.